The Bank of Ghana (BoG) says it has no intention of printing ¢500 denomination.
A new ¢500 cedi note with pictures of ex-Presidents and President Akufo-Addo has surfaced online suggesting that the central bank will introduce it soon.
The note resembles the ¢50 note in circulation.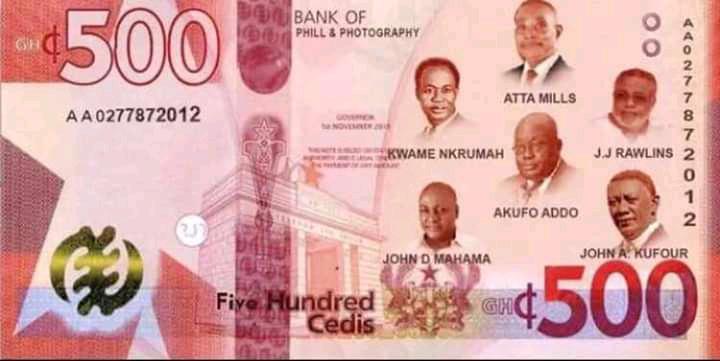 But JoyBusiness sources at the Bank of Ghana has denied such reports.
The source said the bank has no plan of printing another higher denomination banknote.
Last year, the Bank of Ghana introduced the ¢100 and ¢200 denomination to facilitate large transactions.
Source: Joy Business