Customers of the defunct Diamond Winners Microfinance company in the Upper East Region say they have not been able to recover from the loss of their investments following the company's closure over five years ago.
The Diamond Winners Microfinance company was closed down by government, the DKM Microfinance Company, and several others after the Bank of Ghana found out that they were operating in contravention of some banking regulations.
But several years after they were closed down, these customers say their deposits have not been refunded to them.
At a press conference held in Bolgatanga, the aggrieved customers of Diamond Winners Microfinance said their lives have virtually been destroyed since they could not retrieve their deposits from the microfinance company.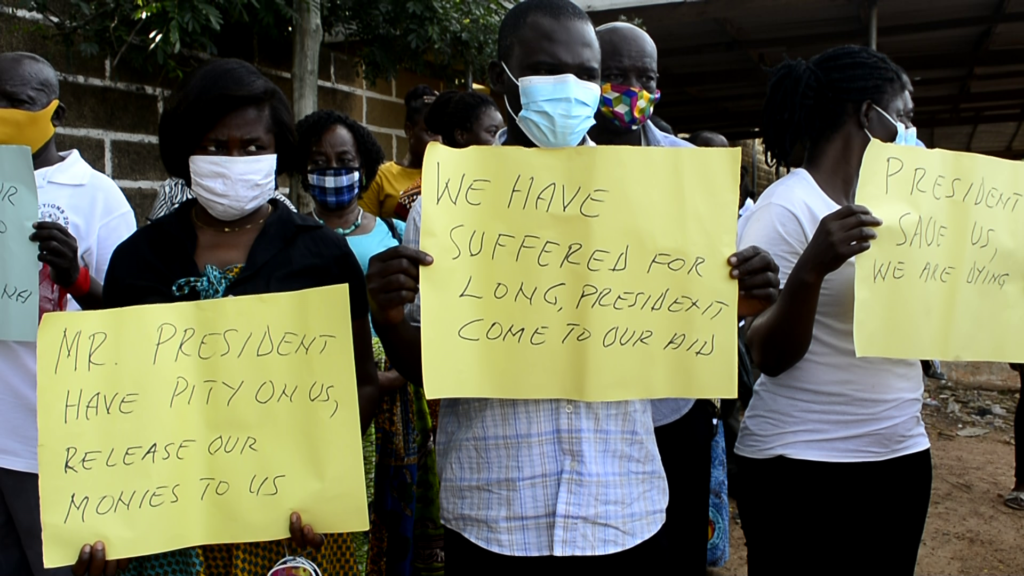 Gumah William Osman, who spoke on behalf of the customers, said most of them have lost their businesses while still owed their banks the loans they took years ago.
"Diamond Winners Microfinance Company was closed down by the regulating authority, that is Bank of Ghana, in 2015. Customers were not given prior information to retrieve their deposits before the shutdown", he said.
"Management of the company was not detained for them to face justice or for customers' monies to be refunded to them, and as of now, we don't know the whereabouts of the defaulters," he continued.
Osman also revealed that many of the customers whose deposits have remained locked up with the defunct microfinance company were finding it extremely difficult to survive.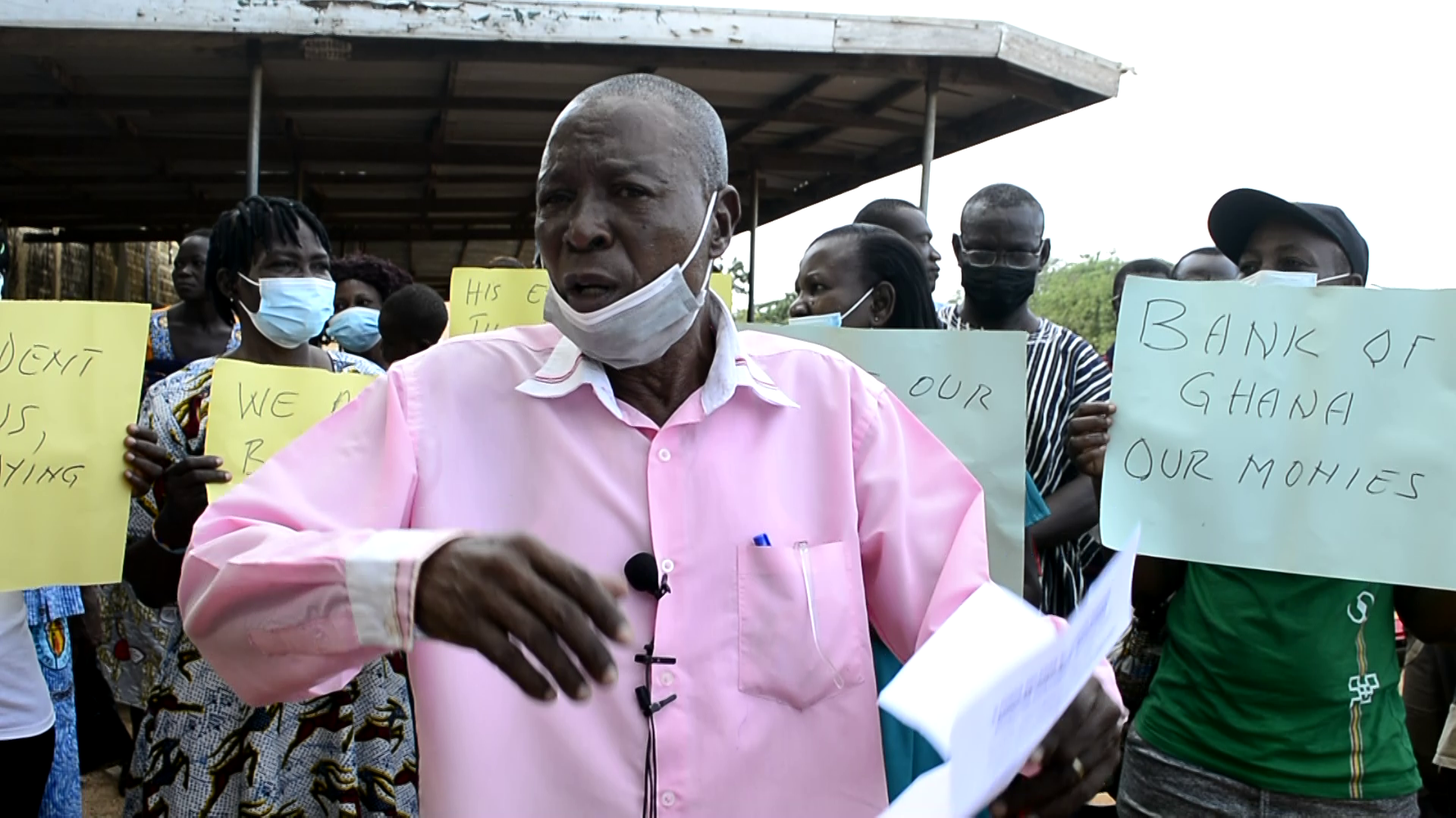 "Some customers have lost their lives, marriages have been broken, and many are still facing problems with their bankers for their inability to pay back loans taken; as interests continue to accumulate".
"Some people have gone insane while others have committed suicide. Osman said that many businesses have collapsed due to monies locked up in Diamond Winners Microfinance Company".
Some of the customers of Diamond Winners Microfinance have also been sharing their stories.
One of them, Sylvester Derry, a retired educationist said he deposited with the microfinance company money he had intended to use to pay for his daughter's medical school fees.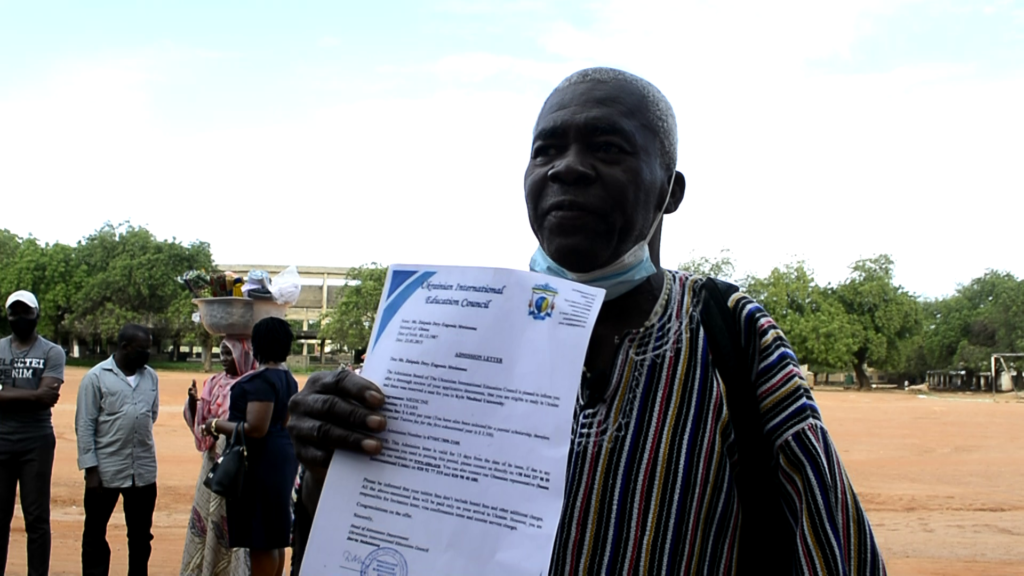 "The money I had for my daughter's education outside [the country], I invested it in the [microfinance] company hoping to gain some interest. This is the admission letter my daughter had to study medicine in Ukraine", he said while showing the letter to journalists.
"But when they took off with our monies, she could not go", Derry lamented.
Another customer, Mercy Adongo, a trader, said she invested a loan she took from her women's group, which is still locked up with the microfinance company.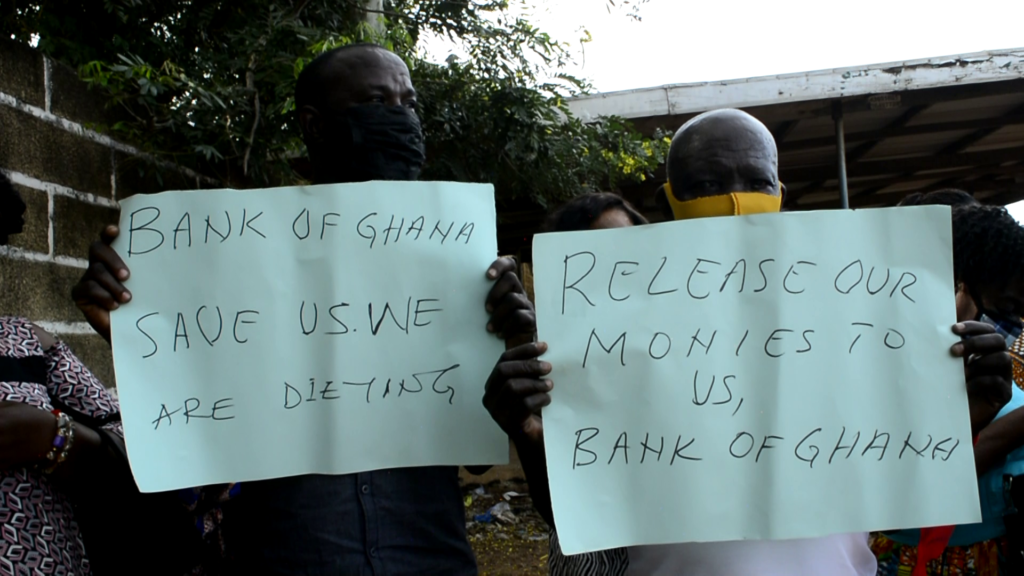 "The money that we were using for our business is locked up as a result of this closure of Diamond Winners. And now my business is down, so we are crying and appealing to the government to come to our aid", she said.
The defunct Diamond Winners Microfinance customers want government to take steps to help them retrieve their deposits.
Source: Joy Business